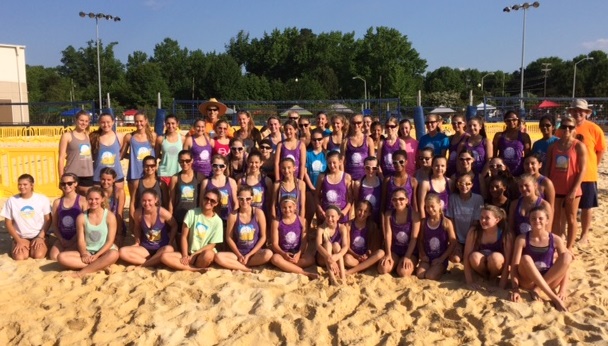 Southern Sand is offering Placement Clinics in Spring 2018 for athletes interested in our Seasonal Programs from April-July. Each year many questions come in about where an athlete fits within our programs, so the purpose of these clinics is for coaches to recommend options that will best fit each individual athlete. Recommendations will be based on: age, skill level, experience and the athlete's interest. The coaches at Southern Sand will help place each athlete into one of the following programs listed below with registration into the selected program then required. Click on a link to go to a program-specific page for more details:
Seasonal Beach Club – Join our year-round beach club players as part of multiple training sessions per week. This program is intended for those looking to get the most  instructional/training opportunities available. Limited spaces will be offered based on attendance at the Placement Clinics
Junior Leagues – Play against other teams one night a week over a 7-8 week season (April/May and June/July). There is also an instructional add-on component offered. Registration coming soon.
Super Juniors – Primarily geared toward younger players (middle school age and younger) getting introduced to the sport. Registration coming soon.
Summer Beach Camps – summer camps for juniors of all ages. More details to be added as we approach the summer.

Attention Boys

– We do offer a season-based beach club program for you too! It typically runs 2-3 months at a time. More details to come soon.
Placement Clinics ($10/session): CLICK HERE TO GO TO THE REGISTRATION PAGE
March 3, 2018: 12:30 to 2:30 PM
March 10, 2018: 12:30 to 2:30 PM
March 17, 2018: 2:30 to 4:30 PM (note the time difference)
April 7, 2018: 12:30 to 2:30 PM (note: although its still possible to join all programs, some do start the week prior to this clinic)
The training will focus on skills needed to participate in the recommended programs, as well as tournaments held at Southern Sand. A short parent meeting (approx 15 minutes) will be offered at the beginning of each clinic session including a brief overview of programs and the opportunity to ask questions in person.
If you have additional questions about these clinics, email John.