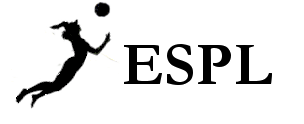 What is the ESPL? It is a network of beach/sand volleyball organizations in the Eastern US that are working together to host quality, inter-region junior beach volleyball competitions as part of year-round beach volleyball club training. The late Fall/Winter of 2014-2015 marked the inaugural season for this network with events during Nov-March. The 2015-2016 season marked an introduction of a Series Finals featuring separate divisions for top teams/bid winners from series events. Any beach club offering year-round training and wishing to incorporate some competition events into their schedule are invited to participate as space permits.
What's the format? While the format of each competition is ultimately up to the host organization, the general intention is to offer multi-day travel events that incorporate match-play as much as possible with the possibility of a club vs. club component mixed in. Subject to facility space, each participating club may be given a certain number of team registrations. As space permits, open tournaments can incorporate teams not affiliated with any particular beach club at the time of participation or reassign unused team registrations from one club to another.
Qualification process for Series Finals/Championship Events? Designated finals/championships events feature bid divisions whereby teams must earn a bid to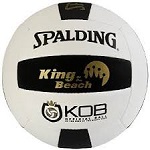 participate from a prior series event as follows. Whenever possible, non-bid divisions are also offered at championship events.
Less than 10 teams – 1st place team. Bid can trickle down to 2nd place team if 1st place team already has a bid.
10-19 teams – 1st and 2nd place teams. No trickling down of bids.
20 or more teams – Top 4 teams. No tricking down of bids.
What are the designated Series Finals/Championships Events?
Winter Series Finals – February 24-25, 2018  in Gulf Shores, AL – Both bid and non-bid divisions will be offered.
What about Costs/Memberships? Again, it is ultimately up to the host organization and whether competition is 1 day vs. 2 days, but competition entry fees will likely be in the $50-100 range per team. Some events may offer early bird rates for clubs that RSVP by a certain date. Event hosts are free to decide which sanctioning body (USAV, AAU, VolleyAmerica, etc) to use for their event(s) as this series is not intended to be affiliated specifically with any one sanctioning body.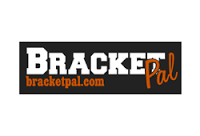 How to join and/or host an event? As year-round sand volleyball programs grow, we anticipate more groups looking to join in and possibly even look to host an event. If looking to do either, send an email to Mark Nalevanko. With many venues having capacity limitations, a prioritized registration process is likely to exist. Whenever possible, BracketPal is used for event management.
Participating Clubs in 2016-2017 Season:  Southern Sand VB (NC), Ohio Valley Beach (OH),  Dulles Volleyball (VA),  Nothin' Drops VB (VA), Tribe Volleyball (VA), A5 (GA), S3 (GA),  C2 Attack (TN), Cape Coast Volleyball (FL), 692 Beach (TX), Digs Volleyball (LA), Sirenia Beach (FL)
2017-2018 Season Schedule (Preliminary schedule. Subject to change. Additional events along with details will be added once they are confirmed.)
Date
Host
Location
Courts
Event Details
Register
Nov 18-19
Southern Sand Volleyball (SSV)
SSV Complex, Apex, NC
10
ESPL North Carolina  – 2-day event. Girls 18U, 16U, 14U and 12U (subject to interest). Cost: $80/team (club rate by end of Oct), $90/team afterwards.

Sat, Nov 18 – Pool Play for all age divisions – 9AM-5PM. If necessary, waves of play may be utilized.
Sun, Nov 29 – Double elimination playoff brackets – 9AM-3PM.

Boys Division: We anticipate featuring a standard 2s tournament for any boys teams on Saturday followed by King of the Beach style tournament on Sunday. $20/player for each day or $40/player for both days.

We have a special rate available at 2 nearby Marriott chain hotels (Courtyard and Residence Inn).

Residence Inn or call (919) 467-4080 and ask for the Southern Sand Volleyball rate (Corporate Code 5V0).

Dec 2-3
 Ohio Valley Beach
Grand Sands, Cincinnati, OH
7
ESPL Ohio – 2-day event.

Sat, Dec 2 – Pool play ; Sun, Dec 3- Playoffs

Location: Grand Sands – 10750 Loveland-Madeira Rd, Loveland OH 45140

Contact Rob Long or 513-282-9694
Dec 9-10

(Postponed to Dec 16-17 due to weather)

RallyVB
Emerson, GA
10
ESPL GA I (Volliday Madness) – 1-day event per division as follows:

Saturday – 12U and 16U
Sunday – 14U and 18U

Cost: $70/team

Click here to register.

For club RSVPs, contact Damien Scott

Dec 29-31
Florida Region/USAV and Southern Sand
Hickory Point Beach, Tavares, FL
21
ESPL Winter Oasis (Florida) – 3-day event. Cost: $100/team (group rate by end of Nov), $120/team afterwards

Anticipated Format:

2-Day Tournament (Girls 18U, 16U, 14U, 12U and Boys 18U, 14U- subject to interest)

Fri – Dec 29 – Pool play
Sat – Dec 30- Bracket play

Sun – Dec 31 – Club Day featuring queen of the beach (individual player participation) and club vs. club competitions (3 girls teams seeded 1-3 compete for each club). Optional participation. Conclude by mid-afternoon. Limited space possible.

Host/Recommended hotel is Mission Inn Resort.

Closest accommodations to tournament site (approx 2 miles)
$119/night for deluxe rooms featuring 2 double beds. This rate will be valid for arrivals starting as early as Dec 26th and departures as late as Jan 1st for those looking to stay in the Orlando area for some extra days.
No resort fee (typically $16/day) – will be removed in final billing
Tennis/Golf/Spa available
Breakfast special: $2 off coupons for everyone part of group
Lunch options to be provided at tournament site. Details to come.
Reserve by calling 800-874-9053 or www.missioninnresort.com and click on 'Make a Reservation' in top right of page. Use Group Code: 0217G5 (First character is a zero). Block is guaranteed until Sun, 11/26/17 after which time rates are still available, but subject to room availability.

A limited number of individual team registrations are available. Click here to register

For club RSVPs contact Mark Nalevanko

Jan 6-7
Dulles Volleyball
TVA Indoor Sand Facility
4
ESPL VA I- 2-day event (18U, 16U, 14U)

Sat – Pool play

Sun – Playoffs

Cost: $75 per team

2682-A Dean Drive
Virginia Beach, VA 23452

 Click here to register

For club RSVPs contact Seng Chiu

Jan 13-14
RallyVB
Emerson, GA
10
ESPL GA II (Frozen Feet) – 1-day event per division as follows:

Saturday – 12U and 16U
Sunday – 14U and 18U

Cost: $70/team

Click here to register.

For club RSVPs, contact Damien Scott

Feb 3-4
Dulles Volleyball
TVA Indoor Sand Facility
4
ESPL VA II- 2-day event per division as follows:

Sat – Pool play

Sun – Playoffs

Cost: $75 per team per day

2682-A Dean Drive
Virginia Beach, VA 23452

Click here to register

For club RSVPs contact Seng Chiu

Feb 24-25
Gulf Coast Region/USAV and Southern Sand
On the beach

Gulf Shores, AL

Up to 50
Beach Wars in Gulf Shores – ESPL Winter Series Finals – 2-day event;

Pool play on Day 1 followed by playoff bracket play on Day 2.

Click here for accommodation info. It is recommended to make arrangements early for best selection of options.

Click here to register

For club RSVPs contact Mark Nalevanko