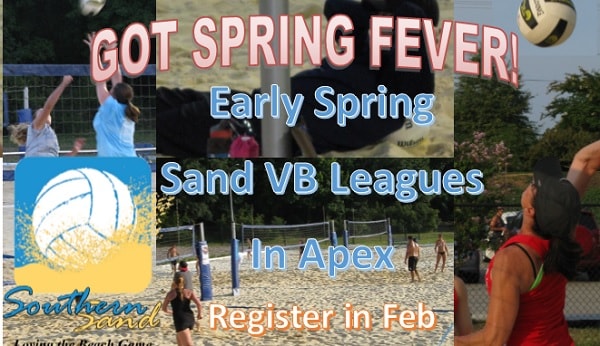 What? Adult Early Spring Leagues.
Format & Days/Times:

Sunday late afternoons – approx 4-6:30PM
Monday evenings – approx 6:30-9PM
Tuesday evenings – approx 7-9PM
Wednesday evenings – appro 6:30-9PM

KOB – King of the Beach (individual sign-up)
QOB – Queen of the Beach (individual sign-up)
Who? Open to players 18 and older and all skill levels.  Subject to interest and availability, multiple divisions per format may be offered. Younger players can participate at discretion of team captain/parent.
When? March 11-April 29 
Cost? $40/player.  Costs go up after Feb 26!